---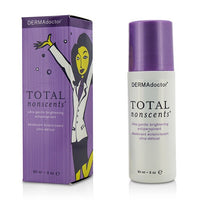 Total Nonscents® Ultra-Gentle Brightening Antiperspirant leads a new wave of antiperspirants, which for the first time ever, embraces the new reality of maximum protection from wetness and odor, without irritation. This soothing roll-on can be used right after shaving, dries quick so it won't leave a trace on skin or clothes.
Total Nonscents Ultra-Gentle Brightening Antiperspirant helps to diminish underarm discoloration and provides extraordinary protection from wetness and odor - all without irritation.
To use: apply a small amount of lotion to skin under arms daily.
What else you need to know:
This product is cruelty-free.